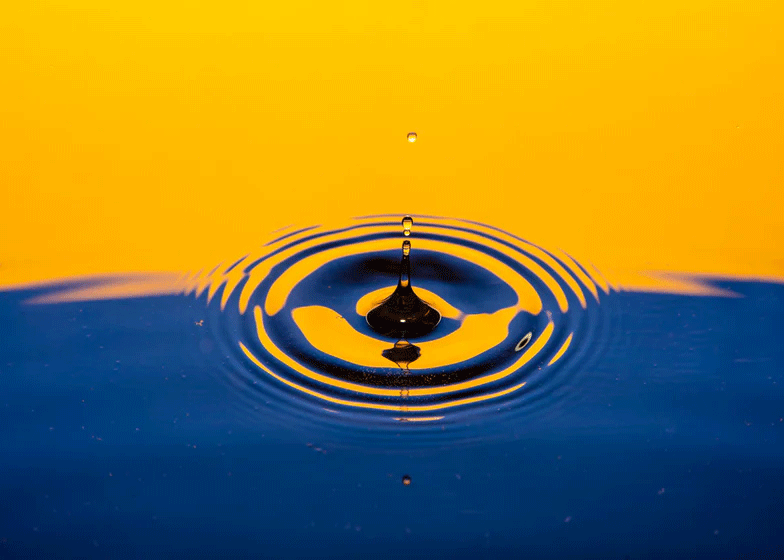 Understanding and tapping into the infinite history of the Akasha gives you a powerful tool for spiritual and personal growth.
—
Have you seen the words Akashic Records seemingly everywhere, and become curious about what it is? Perhaps you've even surfed the Internet to find some answers, but have only attained more questions during your quest for the truth?
I found the Akashic Records when I was experiencing the most challenging time in my life. I had recently lost my two-month-old daughter to SIDS. The pain felt like it split me in two and forced me to rebuild myself from the ground up. One day while in deep meditation, I asked the universe to help me heal from the heaviness of the pain that grief brings, and ultimately, I was led to the Akashic Records. Before this experience, I had never heard of this spiritual tool, but I somehow knew this was the answer to my prayers. I was initially apprehensive, especially after Googling the term Akashic Records, which brought up all sorts of abstract, woo woo-sounding descriptions, but I eventually softened to the idea and continued exploring.
What Are the Akashic Records?
The Akashic Records — or as I like to call it, the Akasha, which is a Sanskrit word for "sky" or "ether," — is a complete vibrational history, or frequency map, of every thought, experience, interaction, and emotion of every soul that has ever existed since the beginning of time. Every being has an imprint in the Akasha, and every being has access to this vibrational frequency.
We can access this vast history of information by matching our body's vibrational emissions to the Akasha's. We can do this through vibrational keys such as prayer, intention and meditation. All these tools are used to match the Akashic Realm's vibration, which lives in the frequency of 963 Hz. Humans live anywhere between 9 to 16 Hz.
The information within the Akasha never stays the same; its only constant is change. As we create our future, Akasha pulls from our past and current circumstances to create a possible future outcome. However, know that this future outcome is never set in stone and can change according to our patterns. If you receive a prediction or vision of your future that you do not like, you can always change how things will turn out by changing patterns — and with free will as your most powerful tool, anything is possible!
The Akasha is the fabric of creation itself, and within it, it carries the vibrational frequencies of all that has ever or will ever exist. Ervin Lazlo calls this frequency the womb from which everything came.
The Akasha has been deemed a network of connections connecting the whole universe. Some even call it the Internet of God. Different civilizations, including Ancient Egyptians, Tibetans, Moors, Persians, Druids, Indians, and Mayans, were known to tap into this realm. The Rishis in India sat at the foothills of the Himalayas and channeled information which eventually became the Vedas. They used the term "Akasha" to describe this powerful tool.
This spiritual tool has been used by some of the brightest minds known to this planet. Nicola Tesla used ancient Sanskrit terminology in his descriptions of natural phenomena. As early as 1891, Tesla described the universe as a kinetic system filled with energy that could be harnessed at any location. His concepts during the following years were greatly influenced by the teachings of his guru, Swami Vivekananda.
How to Use the Akasha for Your Spiritual Growth
The Akashic records can be used in various ways, but the most common way to access this resource is by using your intuition. You can develop your intuitive skills through various practices such as meditation, journaling, and contemplation. Once you have developed your intuition, you can begin to access the Akashic records for guidance on any topic or issue in your life.
If you are interested in deepening your spiritual practice or expanding your consciousness, the Akasha can offer you direction and support. By connecting with the Akasha, you can access information and energy that will help you to awaken and grow spiritually.
If you are ready to dive in and explore this powerful resource, here are a few simple ways you can begin:
Connect with the Akasha in Meditation
When you begin your meditation, focus your attention on your heart center and ask to be connected with the Akasha. Say something like, "Akasha, I am open and ready to receive your guidance. Please show me what I need to know right now." As you meditate, you may notice that images, thoughts, or feelings come into your awareness. Trust whatever comes up, and allow it to guide you.
Ask a Question, or for Guidance on a Big Decision — and then Listen for the Answer
One of the most powerful ways to use the Akashic records is for decision-making. If you are faced with a difficult choice or situation, you can ask for guidance from Akasha, and the Akashic records will provide you with the most accurate and aligned answer for your highest good.
If you are not sure what question to ask, try this: state your intention to connect with the Akasha and then ask for guidance on whatever you need most at that moment. Of course, the key is to then listen…to attune all of your senses and feel what comes into your body and mind. It is a practice that is not normal for most of us, but can be developed with time and awareness.
Use the Akashic Records as a Resource for Personal Growth
The Akashic records can be an excellent resource for personal growth and enlightenment. Each time you access them, ask for guidance on a specific topic or issue that you are working on. The Akasha will provide you with the information and resources you need to grow and evolve in that area.
Ask for clarity around the best path forward for your spiritual growth.
The essential part of accessing this vibrational healing frequency is to apply it. When you receive answers to your burning questions, put them into practice.
This is how to deepen and evolve your personal development.
With all its mystery and intrigue, the Akasha is a profound and transformational resource at everyone's disposal. It may require a little getting used to, a little suspension of your programmed beliefs… but by connecting with it regularly, you will be able to work through the challenges of life with greater ease and grace. You may also find that your connection to the Akasha accelerates your spiritual awakening process.
If you need extra help, you can download my free e-book and recite the Akashic Tap-In. It has already helped thousands of people connect to the Akasha as a tool for self-empowerment and personal growth.
---
You may also enjoy reading Muddy Universe | Biocentrism And The Power Of Consciousness by Robert Lanza