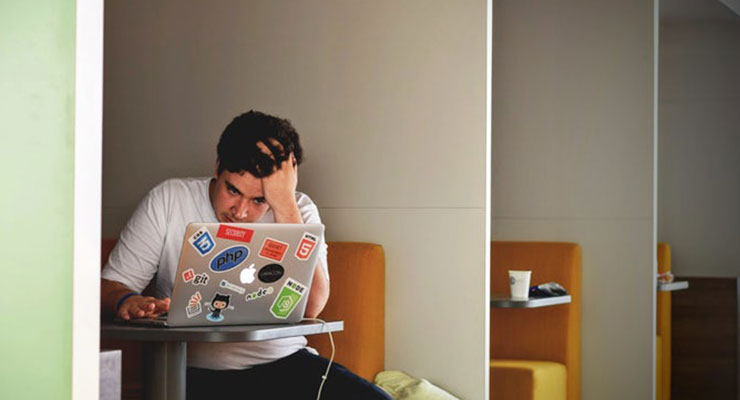 As a student, stress is inevitable; here are 7 steps to manage stress before it takes a toll your you health
—
Students of all ages are well acquainted with a commonly shared problem: stress. It is hard to find a student who has not encountered stressful situations. Massive workloads, tight deadlines, and upcoming exams are some of the top risk factors that cause stress in college students.
Some stress may be inevitable, but it also must be addressed because it adversely contributes to a student's mental and physical health.
If you'e a student, here are 7 steps you can take to cope with stress and anxiety:
1. Create A Schedule
A failure to effectively distribute your workload leads to stress. Facing a pending deadline, students often compulsively try to instantly memorize all the material they had to learn during the semester. Such last-ditch efforts often lead to bad consequences. To reduce this stress, create a schedule or a calendar to plan and distribute your workload in advance. Google Calendar can be used to make a convenient schedule.
2. Seek Expert Assistance 
A college student often has quite a busy life beyond studying. Finding yourself engaged in multiple activities, you might lack time to complete all your assignments and papers on time. In this case, experts from a write my paper service can provide qualitative assistance for you.
3. Get Enough Sleep 
Good sleep is a prerequisite for sustaining healthy body functions. It can also help you balance stress. Sleep gives you a feeling of freshness and reduces anxiety by keeping you emotionally balanced. Try these outstanding tips to enhance the quality of your sleep.
4. Healthy Eating Habits 
It is not a mystery that most college students prefer eating junk food and having small snacks rather than consuming healthy foods, but poor nutrition can lead to stress because your body becomes unable to balance stress hormones when malnourished. To prevent this from happening, consider adding some healthy food to reduce anxiety.
5. Reach Out to Friends and Family
Social interactions can help students feel less stressed and less isolated. Sharing your feelings with close people — peers or parents — can positively impact your mental health because it allows you to get an insight into other people's lives and find out about how they cope with problems.
6. Free Time
Studying is essential, of course, but you should not stay in the library all day long. Your mind needs to shift attention to something pleasant, instead of continuously concentrating on studying. Take regular breaks and be sure to dedicate a couple of hours just to yourself, your self-care and activities or down time that gives you joy.
7. Avoid Distractions
Reducing distractions while studying is crucial, both for your state of mind and for the quality of your school work. Make sure that you have a comfortable workplace with all of your necessary studying tools easily accessible. Being organized can help you obtain pleasure from studying and dramatically decrease your stress.
Although it is impossible to entirely eliminate stress, these simple tips can help prevent stress from taking over your life!
---
You may also enjoy reading Meditation Studio | The App that Makes Meditation Simple by Kristen Noel