After being contacted regarding a #MeToo article, a former fashion model revisits her own story and finds inspiration to shift the bigger picture narrative
—
I don't talk a lot (if ever) about my former modeling career. It feels as if it's a distant and closed chapter, long tucked away like the heavy portfolio I used to tote around on 'go-sees' as they were called, which were appointments to see clients. Yes, this was long before the digital era, long before selfies, mobile phones, social media and iPads and constant connectivity by virtue of our electronic devices. Calls were made from public payphones. Modeling was real. Very little, if anything was ever retouched. Photos were shot on film and carefully rushed by nervous assistants to photo labs to be developed at the end of the shoot day. There were no filters and there was actually something raw, simple and pure about it. Unlike today.
But within that purity and that lack of digital interconnectedness, lay a world where information was hard to come by and deviant behavior could go unknown. There were no online forums, no cross-referencing and researching — no way for young models to warn each other about smarmy photographers or agents or any other number of predators aside from the good ol' fashioned way: word of mouth.
When I ended my career promptly after my 30th birthday, the tides were changing and so was I. The 'waif' look was in and I was far from a waif or a wannabe. My heyday came in the glamourous early 90's — make-up, big hair, curvy bodies. It was a celebration of womanhood. Until it wasn't — and heroin chic was all the rage. Even though an emerging new market celebrating real women of real sizes was coming around the bend — I wanted out. Next chapter.
It's interesting how seemingly 'random' things can pop up in our lives (and our inboxes) that we can summarily dismiss as being either insignificant or perhaps even irritating. Note to self: These are always the things to pay attention to.
I've recently been contacted a few times 'out of the blue' by reporters from reputable media outlets inquiring about my experience as a fashion model in the 1980's – 90's in Paris (and in particular, my interactions with certain modeling agents). Let's just say this inquiry isn't about celebration, but rather of questionable conduct…of which there was much. But that's no new story. Yawn.
So why now? Is it a piggyback upon the #MeToo movement?
These inquiries made me both roll my eyes and get a bit frustrated. It was a long time ago. I quit modeling 20 years ago after a 15-year career. That chapter is closed.
Besides, what's the objective here?
Yes, there are countless stories I could tell about sleazy European modeling agents who were entrusted with the lives and careers of young innocent models from around the globe who arrived bright-eyed, naïve and with a suitcase full of dreams. I could share the tales of physical and emotional abuse, and unscrupulous practices. I could uncover the ugly underbelly of the seemingly glamorous image-making industry. I could tell stories of rich playboys, drugs and even an American model in Milan who was sent to jail for killing an Italian playboy I knew. But those really aren't my stories to tell. They aren't my experiences. They weren't my abuses. My abuser, my Paris agent, died several years ago. I still squirm at the memory of his groping hands, his emotionally abusive tactics and his nightly attempts to visit my bedroom when I was only 16 years old.
And yet, still, the journalists reach out leaving me messages on all my phones (I'm surprised at their resourcefulness) and by email.
Walking one morning with a friend, I mentioned the outreaches. I told him how I was being pursued by phone and email…and how I deleted messages and left emails un-responded to. This long-winded set-up is simply because he turned to me on our walk and said, Well, what if you could spin the story to serve others? Instead of feeding into the exposé nature of the inquiry, what if you got to express the things you do feel positive about sharing?
That stopped me in my tracks. Those words spoke to me.
Those sentiments gave me back my power and even made me contemplate the possibility of tip toeing back into that old chapter to take a peek — and connect to a forgotten piece of myself.
Like reaching back to hold the hand of my younger self, I could share things not motivated by being a part of a salacious article, not by jumping on the band wagon and commiserating for commiserating's sake — but rather sharing because it could potentially be a part of shifting a narrative that needs to be shifted.
Don't get me wrong, it's not that I don't believe stories shouldn't be told and wrongs shouldn't be 'righted' — that abusers shouldn't be called out and held accountable. But if I've learned anything along my own life journey, it's that there is always more to the story. Far too often we move through the chapters of our lives like checking to-dos off our lists. Done. However, that's not how healing works. That's not how we use our experiences and feel what is necessary.
It makes me question how I can parent myself better, how I can nurture feelings I may have suppressed and wounds I have left raw and untended. Shoving something to the back of the closet and declaring it as 'the past', doesn't make it go away. Shaming, guilting or beating up ourselves doesn't make them disappear — if anything it prolongs unnecessary agony. Our life chapters unfold as they do for a reason and they have led us to here, in this present moment.
So, why they are reaching out to me isn't the only question. What am I going to do with it, is really all that matters. Like catching fireflies, the moment can slip through my fingertips or it can be seized. Encouraged by my friend, I chose the latter.
Of course, hind sight is 20/20. Of course, I wish I had made some different choices. And surely, one-off abuses happen. However, there are industries like modeling, acting, performing — where abuses are pandemic and built into the fabric of their very foundation. Why is that an accepted norm? Why do we laugh about the 'casting couch', yet become outraged with the #MeToo movement? We can't have it both ways. Are we in or are we out? Do we read about the perpetuation or do something about it? And even outside of those industries, abuses take place in work spaces everywhere. The big question isn't is this happening…it's why and what do we plan on doing to shift it?
How, where, when are we going to show up differently for ourselves and others?
Maybe just maybe, when we nurture our own wounds we can do the same for others and we can show them how to do it for themselves.
We can empower young people to trust their guts, to listen to the wisdom of their bodies and help give them voice. We need to talk to them and we need to protect them. We need to do better.
It's kind of ironic that our technological conveniences have actually complicated life, interactions and our connection to our emotions. The information is there and yet, detachment still thrives.
It took me almost 3 weeks to respond to the one email I must've forgotten to delete. As I stared at it on my computer screen, I danced between the quick press of the delete button (making it and all its stirrings disappear into the ethernet) and a thoughtful response. And btw, of course, the skeptic in my did a quick Internet search on the reporter just to make sure he was legit (because in 2019, I am availed of that privilege). But it finally dawned on me having been sparked by the conversation I had with my friend, deleting didn't feel empowering. It felt like I was stepping away from being the change I wanted to see in the world.
When we don't show up at the table, we can't shift the needle and impart change.
We don't need more stories. We know the stories. We've all heard the stories. We need to explore the underbelly of why so we can change the stories. We all need to look at the societal role here and our part in the production. Where are our priorities — on celebrity, the Kardashians, on the insatiable desire for acquiring more stuff? Where were and are the parents in this equation? Why weren't young girls telling anyone what was happening to them in the 1980's – 90's and clearly still aren't?
We can also empower ourselves by doing something about it — not just by calling it out, but by leading a different way. Yes, changing the trajectory of any narrative requires showing up and telling our truth. Years ago when I was first sparked to begin writing my inspirational memoir, an epic phoenix-rising-from-the-ashes tale — a close editor friend, Nina, encouraged me to write more story. The notion made my skin crawl. I didn't want to tell more. I wanted to share 'just enough', and tell others what to do and move on.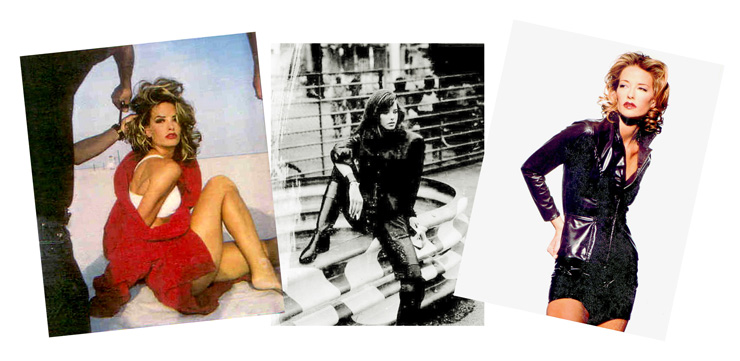 Oh how the Universe must've been laughing. Today, I fully recognize and guide authors to embrace the golden thread that weaves through Best Self Magazine: story. We hear and learn differently, in a much more impactful and authentic way via story. Good story transcends whether it's yours or mine — it enfolds us all. It speaks Universal truth and connects us in unimaginable ways. It reconnects us to our power and to what is possible no matter the circumstances.
Of course my friend Nina was right. Of course I needed to tell more, but the timing was all wrong. I wasn't ready. I wasn't healed. I wasn't making the connections. I was still partially asleep…and most of all, I was still in it. I was still stuck in the weeds of my own healing. And that's ok. It's just not the time to tell others what to do.
Chapters are meant to be traveled through. We aren't meant to get stuck in one. They are fluid and evolving. But when we are wounded, we seek refuge and hide — unless we have the tools to nurture ourselves back to health, we often try to tuck them away, out of sight out of mind. That's not how our healing works, and yet we are surprised when things pop back up in our lives and transport us to a forgotten land.
The irony isn't lost upon me. And as I have picked my own memoir project back up after tabling it for years — suddenly, this chapter emerged again in real time.
Now, that doesn't mean I'm going to pull out the old portfolios, but the timing is poignant for me. While I once hid (not even having any social media accounts), I now have reconnected with many model friends from back in the day. I'm no longer hiding, I'm going to use my voice to do something productive and empowering with my experiences.
I didn't delete the email from the reporter; instead, this is what I sent him:
The abuses of the modeling industry is not a new story of which I honestly have little more to contribute than I ever did. I have been out of the fashion industry for 2 decades now and essentially have no interaction or connection to it any longer.

That said, what does interest me is a different twist…

What do we do to change it? Why is it still going on? Is it still going on? And if so, what does that say about society and the role we all play within it?

When I first went to Paris as a 16-year old, I didn't have a mobile phone to text or call anyone. I didn't have a computer to email or do a Google search. Life by virtue of the digital world (or lack there-of) should be playing a contributing factor in this equation.

I don't have any salacious personal stories to share. I never experienced the degree of abuses being reported about. But what I am interested in is the other story — not just the 'me too', but rather the 'what now'.

Perhaps your story is long written by now, but if you ever want to delve into the other story, let's talk.
I never heard back from him. Clearly, this wasn't the story he wanted to tell. But that's OK. I don't need him to tell it, I can speak for myself. It takes a village to lift one up, and yet that same village can also turn a blind eye. At some point, we need to decide what kind of village we want to be.
The chapters of our live are filled with proverbial forks in the road where we were faced with taking one path or another, choosing to go this way or that. Sometimes we may have regretted it. Perhaps we've beaten ourselves up about those choices. Sometimes we can't let it go. But each and every one of those choices has informed who we are and how we got here despite the bumps, bruises, derailments and growing pains.
We are where we are…so now what? I always try to remind myself, Are you going to be used by the events of your life or are you going to use them?
Meaning is made. What can you do with the pieces and parts of your life that has been hidden away?
I don't know if I'll ever hear back from this reporter. It doesn't really matter. His outreach reminded me of who I am and how I want to show up in life for myself, my son and others. It's an awesome opportunity, one we are each availed of every time we're challenged.
Let's tell new, empowering stories. It's not about revisionist history…it's about seizing the meaning from the history we've had and consciously paving the path ahead. That's how we shift the tides and create real legacy.