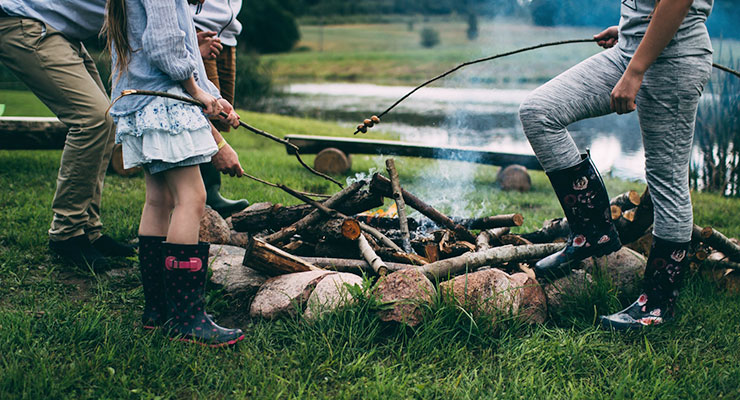 Impossible as it can seem amidst the turbulence of life, creating quality family time can be hugely rewarding if done with proper intention and consideration.
—
It has become a staple of western life that we find ourselves overcome with too many things to do and too little time to do it in. It might be that you have a demanding job or are struggling to make ends meet. One of the biggest issues people face is the balancing act that is family time.
There are myriad issues that you might struggle with, starting with difficulties within your family itself. An aging population with advancing medical needs can mean you need to care for elderly relatives or those with issues that need constant care. You might have concerns that relate to the make-up of your family: for example, you might be a sole parent or have a family made up of people not biologically related. Add to these issues the need to keep your professional endeavors on track, and it can all seem a bit overwhelming.
Creating and maintaining strong family bonds is key to keeping your head above the water.
You'll find that once you invest in strengthening the relationships within your family, you will not only boost the confidence of your kids and partner, but you'll have the energy and support to lead a mentally healthy and balanced life.
Here are my suggestions for strengthening your family bonds:
Plan Your Family Time
Finding time to engage with your family is not something that can just happen by itself: it needs careful and collaborative planning. You might be tempted to plan these activities by yourself, but it is the start of a process, which must start as you mean to go on.
"Planning family time should involve everyone. All too often someone can decide on an activity which will leave others annoyed and frustrated, giving rise to further conflict and resentment. Make it part of something routine, like driving the kids to school, or discussing over family meals" says James Dane, a psychology blogger at Academized and Paper Fellows.
Quality Time
Do something you can all enjoy, preferably away from computers or electronic devices. Go on an adventure, walking, cycling or just going for a drive to see new things together. Adventure is a fantastic way to bond and can bring a family together like nothing else.
Some kids may groan at the idea of going to a museum, but family attractions are finding ever more ways to engage kids in a fun way. It's good to go out to the movies, but be aware of everyone's tastes in film, as this too can give rise to conflict.
Working Together
Many families can fall out over chores, but with perseverance it can become routine and even fun. Chores are an excellent way to build harmony if you're all pulling together. It need not be the arduous, unpleasant tasks either.
You could spend time with your family — young or old — making meals or trying out new recipes. You've got the opportunity to work collaboratively, solving problems, and celebrating once you've made something delicious to be enjoyed by everyone.
Routine
Once you've had positive experiences with the household duties, you'll find it can naturally fall into part of a routine. You'll find yourself presented daily with the opportunity to set good examples and create confidence in your family members.
Routine also creates an atmosphere of structure by setting clear expectations without relying on being pushy or overly authoritative. There's an understanding of respect between all involved, that you are working together towards a common solution without ego getting in the way. Whether you're religious or not, routine is not unlike ritual. The more positive experiences you have with your routines, the better the mental health of your family.
Effective Communication
Celebrating achievements can be vital to a person's mental well-being, especially for child development. Communicating your pride in your family is very important, but what about when things may not be altogether perfect? Bad situations can arise, and no family is without flaw, so it's important to develop effective communication when problems occur.
It's all too easy to sense that something is not right, turn away and hope that it will resolve itself. But this attitude could not only exacerbate the problem but also cause trust issues and damage confidence further down the line.
It's always good to check in. Just asking 'Hey, what's up?' can show that you are present and ready to make time for your family.
Being ready to listen is always a healthy first step to resolving problems your kids or partner might be facing.
"Listening effectively, without judgement, sets a great example to others, and will be reciprocated once it becomes an established skill. In listening effectively, with diligence and looking to encourage someone to open up, we are acknowledging one another's feelings, even if we don't completely agree with everything they are saying," explains Michael Kent, a lifestyle writer and editor at Australian help and Stateofwriting.
By doing this, you are actually investing in building a strong support network when things are difficult. Once you've set the tone for effective communication, you can feel comfortable asking for support yourself.
Be Love
As corny as it may seem, none of the above can be put into action without love. In some families, it can be uncomfortable and even distressing to put yourself in a position of vulnerability, especially if it is a family that has had its own difficulties. However, it is important that people understand that your intentions come from the right place. In some cases, it is difficult to get over this hurdle, but by expressing gratitude and praise, listening and encouraging honesty, you are communicating that you are open to love and open to your family.
Take opportunities to be affectionate, even if it's as simple as a pat on the back or a hi-five. Initiate affection or ask for it yourself — especially if you've had a long and stressful day at work or other responsibilities.
Put all this together and you will have built a strong foundation not only for your children to grow from, but also a loving, safe, and secure space where you yourself can grow and learn.
---
You may also enjoy reading I Can't Believe You Didn't Leave Me: How a Working Mom Learned to Show Up by Colleen Hauk