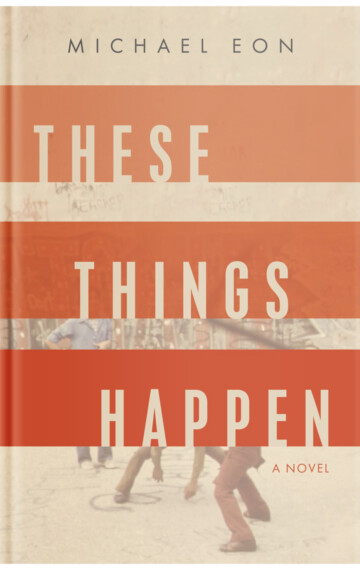 Publisher:

Girl Friday Books

Available in:

Paperback, Kindle

Published:

September 19, 2023
VIEW ON AMAZON
VIEW AUTHOR PAGE
Daniel Zimmer will do almost anything to end his pain—except for the one thing that might work. 
Growing up in 1970s Brooklyn under the shadow of his tyrannical father and against the backdrop of the Son of Sam murders, the Karen Ann Quinlan tragedy, and the New York Yankee's back-to-back championship seasons, Daniel Zimmer struggles to find a sense of safety and belonging. Daniel and his brother Max find moments of solace in the rebellious rhythms of early punk and metal bands like the Ramones and Judas Priest. But when faced with an unexpected family tragedy—for which he feels responsible—Daniel discovers the magical escape that alcohol can provide, numbing his pain and guilt.
Carrying the trauma of his youth into adulthood, Daniel falls deeper into alcoholism as he fights to face life on life's terms. Then, just as he finally begins to embrace sobriety, Max attempts suicide and Daniel's ex-fiancée makes an unexpected reappearance. Forced to face his demons head-on, Daniel struggles to take it "one day at a time."
Flashing through Daniel's life, past and present, this nostalgic ode to Brooklyn is an unflinchingly honest account of the inevitable ups and downs of recovery and coming of age. Ultimately, it is a story of the ravages of generational abuse and the power of recognizing addiction and opening the door to the possibilities of redemption.